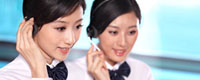 Tel: +86-538-8267650
Fax: +86-538-8267650
E-mail: gao.yang@taianinco.com
Add: A-506, Tianlong International Business Building, Taian, Shandong, China 271000


One Small Step, One Giant Leap
BEIJING–(BUSINESS WIRE)–Under Andes Motor's constructed moon dome in Santiago, Chile, Foton's brand-new flagship AUMAN GTL heavy-duty truck was officially launched into American markets on November 20, 2014.
"That's one small step for a man, one giant leap for mankind, the launch ceremony at the Moon Hall reminds me of the famous words of American astronaut Neil Armstrong on the first moon walk. " Foton Motor EVP Mr. Wang Xiangyin said. "At this moment, I want to make it clear that although the new AUMAN GTL is one small step in new product research, we are confident that with the joint efforts of Foton and our distributors, AUMAN GTL will offer a new and important option in local logistics."
AUMAN GTL ISG-powered heavy-duty trucks, based on European standards and designed jointly by Foton, Foton Daimler and Cummins, are high-end and feature integrated, perfectly-matched revolutionary engines to significantly improve overall performance and capability of the trucks. Five breakthroughs in AUMAN GTL ISG-powered heavy-duty trucks are their low fuel consumption, low operating cost, high safety, high comfort and high reliability.
"We are confident that after the launch of the new AUMAN GTL, it will be seen driven across Latin America and bring significant changes to the local logistics industry," said Foton Motor EVP Mr. Wang Xiangyin.